Posted by Jack Milgram to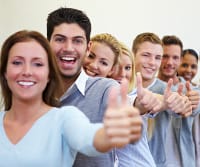 Coursework may take the form of a research paper, book report, essay, or even a group project. A person, who has seldom worked on such assignments, may need coursework help and guidelines.

If you want to cope with this task, you need to focus on such aspects as organization of your work, research and analysis, writing and reviewing. There are several strategies that will help you cope with these papers.
Coursework Help: Why Time Management Is Important

Usually students have two or three months to complete their courseworks. At a first glance it seems that there is plenty of time and students are lulled into a false sense of security. This is why some students tend to forget about their assignments for quite a while. Provided that you are looking for coursework help, you may consider these recommendations:
If you intend indeed to do your coursework, don't try to combine this activity with Facebook, Twitter or any other social networks. You are not likely to find any answers there. More likely, you will spend hours without writing a single line of the paper.
Should you have any problems with the paper, do not wait until the bitter end also known as deadline. This is a losing strategy that will lead to no good results. When some question or difficulty arises, take the initiative and get in touch with your instructor or a TA. They will surely be able and willing to help you as this is their job.
Develop a schedule for each of the tasks related to your coursework. You may fall behind this schedule, but it will be a good reminder for you that this assignment still has to be done.

These rules will help meet the deadlines that your professors set.

Coursework Help: Doing Research and Analysis

Sometimes students spend too much time on their coursework because they don't know how to find relevant information and analyze it. This is why they often seek coursework help. Here are some tips that can assist you: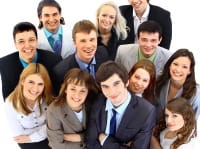 First, it is advisable to write a brief outline of the readings. When you find a good article or chapter in a book, make a bullet point list of the main ideas contained in it.
If you search for information on the Internet, use Boolean operators such as Not or And. They will help you eliminate irrelevant web pages.
Make connections between the main research question of the paper and the sources that you have found. If you do it, you will find it easier to retrieve the information that you need.
If you intend to use someone else's words directly, you should write down the name of the source and page number. Again, many students forget to do it, and as a result, they have to do the research twice.
The above strategies will make your research more effective and less time-consuming.

Coursework Help: The Magic Moment of Writing

Finally, people looking for coursework writing help may consider the following suggestions. Provided that you have not written many papers, you will find these suggestions quite useful:
Avoid complex or very long sentences that may be misinterpreted by the reader. At this point, the main task is to make sure that that the text clearly conveys the exact meaning that you have in mind.
In some cases, it is advisable to read aloud whole sentences or even paragraphs. If you have trouble reading them fluently or if they don't sound too well, you may consider rewriting or revising them.
When you make a claim, make sure that it is supported by relevant examples. While writing, try to assume that there are almost no self-evident claims.
Overall, there are no miraculous recipes for completing coursework or other papers. Yet, the above strategies and rules have benefited thousands of students. If you use them, your coursework will hardly present any problems for you.