Posted by Julia R. to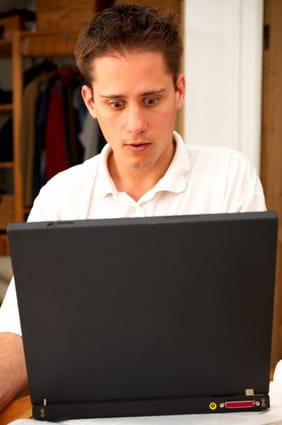 We've already touched upon business essays in our earlier posts. This time, however, we'll discuss the peculiarities of business writing in more detail. So, what makes a successful writing for business purposes?
Business Writing: The Right Words Come Easy
First, when writing for business, you should respect your readers' time and ensure proper word choice:
Keep it succinct. When revising your business documents, always ask yourself if every single word you use brings an important meaning. Here's an example of how you can make a sentence really succinct:

A wordy sentence: 'She personally thinks that there are too many visitors being returned back without getting the answers.'

A better sentence: 'She thinks that too many visitors return without the answers.'


Avoid archaisms and jargon. For instance, 'we've inaugurated' is unnecessary jargon, whereas simply 'we began' is much better.
Use more meaningful verbs. The use of the verb 'be' weakens your business writing. Try to use concrete action verbs whenever it's possible. See how the sentence 'There will certainly be a transformation of the material by the sun' can be transformed into a much stronger and clearer version 'The sun will certainly transform the material.'
Be specific. Just write exactly what you mean. Avoid confusing readers with vague formulations, such as 'some tool' or 'many businesses.'
Make it natural. Remember that your main goal is to tell your readers something, not puzzle them and not make them say 'Wow, what a nice metaphor.' Delete unnecessary metaphors ('climb the ladder of success') and last century clichés ('graciously thank you').
Business Writing: Structure Does Matter
One more advice is to use most appropriate structures to avoid misunderstanding:
Make it active and personal. Delete 'there be' constructions and minimize the amount of 'it be' constructions.
Use proper word order for proper emphasis. Be sure to give proper emphasis to your words: Replace 'Enclosed is a document, brief but important' with 'Enclosed is a brief but important document.'
Watch parallelism. Keep an eye on parallel constructions you use, so that they don't come out of your control. Here's an example:
Wrong: 'Reading a book isn't hard, but to write a report on it is another story.'
Right: 'Reading a book isn't hard, but writing a report on it is another story.'
Be personal. Don't hesitate to use personal pronouns 'I', 'we', 'you' when it's necessary.
Be friendly. Use 'hello', 'if it is possible', 'sincerely yours' whenever it's appropriate.
With these practical hints from experts, you won't have any difficulties with top quality business writing. Good luck with your business essays!