Posted by Julia R. to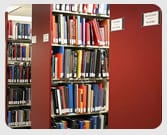 Writing your dissertation means not only consulting a dissertation coach. Sometimes students prefer to use online resources in order to find dissertation ideas or simply some dissertation writing help. Online dissertation database is indeed huge, but this does not mean that everything it suggests is worth using.

Apart from poor writing, plagiarism, out-of-date information and simply the topics you do not need at all there are also high prices, problems with subscription and many other hidden stones that you need to be aware of when deciding to use dissertation data from Internet.

There are usually three ways to get access to dissertation database online, and they are library web-sites, subscription, and downloads.
1. Dissertation Database. Library Sites
Definition:
Librarians are usually they ones we go to for consultation. If not in reality, we are still able to get their help virtually.

General guidelines:
Library sites are usually very reliable. Apart from offering dissertation writing help, they also have a dissertation database.
Most of the time library web-sites are free of charge.
Books, journals, articles, monographs and other data is usually offered as one more way of researching and writing a dissertation.
You can look for your dissertation data either in a topic listing, or with the help of keywords.
2. Dissertation Database. Subscription
Definition:
Quite reliable, web-sites that request payment for using their resources, usually have a big dissertation database.

General guidelines:
Better use web-sites that already have a reliable reputation.
Though requiring a fee, these web-sites usually offer a bigger amount of dissertation data, than library sites.
On most sites that work by subscription you can try yourself as a visitor first, and take a look at the list of topics and abstracts of dissertations that are stored at the dissertation database. To get them, however, you will have to pay a certain price.
3. Dissertation Database. Downloads
Definition:
This is a service you can get even at the so-called custom writing sites, where dissertation database refreshes with new incomings and completed custom orders.
General guidelines:
Downloadable dissertation database can be free of charge, but most of the time you will be required to pay for it.
Even if you decide to use it, be extremely careful to avoid the risk of committing an academic fraud.
A good dissertation is not the one downloaded from somewhere.
Try using dissertation statistics and some dissertation ideas, but double-check them.
A lot of people have always thought that dissertation is the synonym of a graveyard for young and struggling scholars! Well, not anymore!
You can use our dissertations writing tips to succeed in writing your dissertation … or you can place an order with our custom writing service.

You will get your papers custom written for you on the spot!

Need a literature review, discussion, or conclusion only? No problem – fill out the custom papers order form and you are half way through! When buying a custom written dissertation, you receive timely and quality writing.

Would like to receive a discount? Come and chat with us live – the purchasing process is easy!

Our service is unique: you get your essay by the deadline you set and all you need is to pay using a credit card, PayPal, Wire Transfer or any other method that is convenient for you.