Posted by Daisy to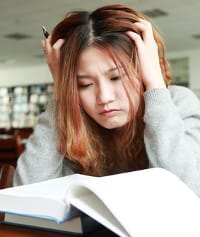 Ask students what their worst nightmare is, and they'll tell you it is the question "How do I write a personal statement?"

"How do you write a personal statement?" – they ask each other in despair and turn to encyclopedias to find the answer.

Now welcome to the place where students get answers to this question and many others and receive tips from real pros!

How to Start a Personal Statement: Significant Pieces of Advice
The consultation starts.

Student #1: "Whoa, hold your horses! What is personal statement writing?"
Student #2: "Yeah, what is a personal statement, after all?"
Pro: "A personal statement is a list of the grounds for you to take up a certain course or enter an educational establishment. The personal statement purpose is to convince the readers that you belong in the place you're trying to get to."
How to Start a Personal Statement: Check This Original Structure.
Student #1: "How to write a statement?"
Pro: "To understand that, you'll need to learn first how to write statement introduction parts. You'll need to start a statement first."
Student #2: "Okay, then, how to start a statement?"
Pro: "Explain the statement purpose and your major assets. Care to take a look at the template?"

Start a Personal Statement: A How-to Guide!

Moreover, check these fabulous tips:
Introductory sentence
Say who you are;
Say what you are writing this for (college admission, university grant, etc.);
Say what general topics you're going to research or learn about.
Goals and ambitions
Name the object of your interest;
Name the key spheres you are interested in;
Name the reasons why the readers should care about your ideas.
Expected results
Stress the scale of the impact you want to leave
Name the expected results you want to achieve;
Mention not only your strengths, but also minor weaknesses..
Mini-conclusion
Sum up the above-mentioned;
Restate your interest in participation;
Create a smooth link to the first paragraph.
How to Start a Personal Statement: Great Guidelines for Dummies.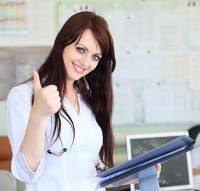 Excite!

"I believe that the area of online communications conceals a plethora of opportunities. Knowing the major theory and combining it with vast experience, I will be able to reach beyond the commonly known issues."

Impress!

"Autistic disorders are one of the least known aspects of neural development issues. After several years of studying the specifics of the disorder and the phenomenon of the so-called "autistic savants," I will be able to create a system to help autistic children obtain the same amount of knowledge and train the same skills as the rest of children."

Amuse!

"Have you ever heard of "come and get it"? This is "try and eat it." What people are concerned with nowadays is what they eat, how they eat and when they eat it, which is why I believe that, my research on eating disorders is extremely topical and the results will be something that the college can be proud of."
How to Start a Personal Statement: Check a Professional Example!
People have always been looking for an alternative to the world they live in. The desire to seethings that no one has ever seen must be the motivation that drove Columbus to discover America, Howard Carter to go to the heart of the Inca civilization and scientists to reveal virtual reality. Understanding the way virtual reality simulation works and learning the way people perceive it, I will be able to reveal the impact that computer-generated reality has on the human body and, thus, offer efficient methods to shape a person's perception of the world; perhaps, I will even find ways in which it changes his/her behavior and vision of the world. That is why I believe that this research will break completely new grounds in modern science.

No matter what you're writing your personal statement for, these tips and samples will get you a fantastic paper! Now try writing your own personal statement introduction – you can do it!