Posted by Jack Milgram to


Over the last months and years, we've reviewed pages and pages of different educational websites for students. However, we realize that there is still stuff that we are missing.

If you are studying in the US/UK, you probably spend more than you would like to (or than your parents would prefer) on education-related, or personal, software. This can be costly. For example, if you are a design student, you will quite likely need Adobe PhotoShop.

This carries a price tag of over 500 dollars! For a student, this is way too much. Even for those who are long past their student years, this is a large sum for an independent designer or hobbyist to invest in a piece of software that might or might not pay for itself in new business!

However, there is a place on the web, created especially for students, teachers, and educational institutions, where you can find attractive software deals. It's called JourneyEd.com, and it promises to save you a fistful of money. This is why sites such as this one seem to be luring in a great many students, all eager for savings. This may not always be the best choice, unfortunately.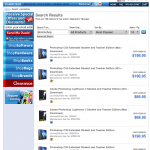 Pros

The listed pricing is undeniably appealing. When I first checked out this website, I simply could not believe that it was actually there, and operating as a legitimate business.

For example, check out Adobe's price for their project from their official website, starting at $199 (actual when the review was written). For dramatic contrast, here is JourneyEd.com's price showing prices starting at $179.95 (actual when the review was written). That represents a 20 dollar savings right there, which seems like a sweet deal!

However, in order to obtain this discounted price on software, you need to provide proof of your current connection to an educational institution. You will be asked to send a scan of your student or faculty/staff identification card or equivalent documentation. They then perform their verification procedure. Before you make a purchase, do read what we have to say next.

Cons

The website has received a substantial number of negative reviews, and garnered distinctly critical feedback online. We, ourselves, found it not exactly easy to use. There are many eye-catching deals immediately visible on their site, but some of these, upon closer inspection, turn out to be less than fabulous. You can check out for yourself what people have to say about this website on SiteJabber.com and several other reputable review services.

One of the biggest dissatisfactions that people express is with the website's customer support. People can wait for weeks to receive any sort of response. Sometimes the support team doesn't respond properly or doesn't react to all messages. This seems to be one of the most important issues with many reviewers.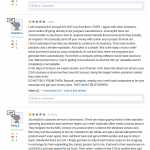 Also, the JourneyEd.com seems to be making promises it cannot keep. A lot of its customers didn't receive the products they have ordered, at all.

Of course, some people report that they have received a refund later on. But that still doesn't make up for the customer's effort and time wasted in trying to purchase the product, waiting, making inquiries, and then trying to obtain a refund. This sort of feedback is frequent enough to suggest that it has a sound basis in truth.

Also, we stumbled upon a very unusual review, which looked to us as though it was purely a commercial stunt. We just had to wonder; do ordinary consumers really write reviews like that? How many of us use paragraphs and bolded headings when writing a comment online? I don't!

Furthermore, it is a marketing truism that people usually make the effort to go online to comment only when they have a complaint. This posting seems to be the only positive review that the site received. The commenter is a professor, so maybe that explains the formality of the review, but we continue to ponder it! The most charitable inference is that this was a particularly lucky customer who was so satisfied that she decided to write a gorgeous review with all the verbal skills at her professional disposal. Food for thought!

But then again, would a company that seems to confront such problems dare to be so socially active on the web? On the one hand, they have over 6,000 fans on Facebook, and a lively bunch they are! On the other hand, they don't seem to be paying much attention to their audience – I can see numerous posts, but many are also not responded to, and seem to have been ignored.

Conclusion

Use this service with caution. Try contacting their support team before ordering and think twice before making an order, which in theory, and if all works as advertised, could save you some cash. It may not, however, be worth it. You were warned!