Posted by Daisy to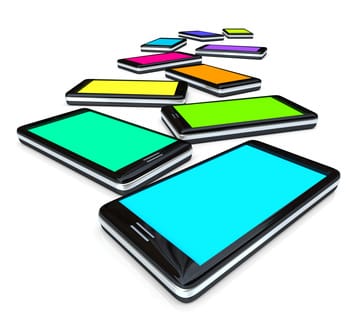 "No mobile phones!" You see this sign every single day, whether it's on the door of the lecture hall, in the bank, or elsewhere.
That's not because gadgets are useless – it's just because people tend to use them as a source of entertainment rather than a source of help with various tasks. However, such gadgets can be useful for much more than just entertainment. Read on to learn about the Top 9 gadgets that solve all major problems of an average student…
The Problem
The Solution
Constant noise
The TV is off, and you're all alone in the room to start working on your assignment… Oh, did you hear that car? And here goes another one. That's really annoying.
Noise-canceling headphones
The solution is just around the corner – use a pair of headphones to block any sound from you. Enjoy the silence.
No Xerox around
Tough luck – it's almost time for another class, and you still have to make a copy of the lecture, but there is no copying machine in sight…
Camera
A shot with a good camera is almost as good as a paper copy. So don't forget to take a camera with you – or use your mobile phone's camera even.
You can't get the book
Maybe, it's simply too expensive. Or, maybe, it's too heavy. Or maybe it's in another country. The bottom line is that you need the book, but you can't get a paper copy of it.
Kindle
It's small – and it can hold an entire library. Kindle fits in your bag, is easy to carry around with you at all times and it leaves room for other stuff as well. Oh, and you can also get a new book on it within minutes. That's a dream come true.
You want to get a copy of a file from someone's laptop/PC
It might be the teacher's lecture or anything else, but there is no printer around.
USB flash drive
Why bother making gazillions of paper copies when you can use a USB drive to get the file?
You don't know the meaning of a word…
… and you are too shy to ask or nobody around knows it either.
Webster electronic dictionary
Imagine the whole wisdom of the Webster dictionary in your pocket!
You need to listen to music to work on your assignments
Scientists say some people need music for a better academic performance…
MP3 player
… So why not writing your essay in rhythm with Beethoven's Symphony No.5?
You need to draw something really quickly
It can be either a plan, or a short scheme, or even a mind map.
Graphic pad
It's quick, you don't need to sharpen the pencil and you can pick any color you like.
You need your computer to work in class.
Working on someone else's PC is not as comfortable as having yours around.
Laptop
Pack it in the bag and take it with you wherever you go.
Bonus Time!
When you don't feel like studying at all, there's nothing as good as a study ball. Well, it looks like these innovations are worth trying out – so, perhaps, studying will be your ball and chain no more.