Posted by Julia R. to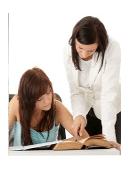 We presume that you, like many other students, do not like receiving feedbacks on essays, and get really annoyed each time when you see critical comments of your teachers on papers' margins. "What now? What does he/she mean by an awkward sentence structure? Gee, that teacher is driving me crazy!"

Is this your typical reaction to feedbacks on essays? And what do you usually do after reading those critical comments? If you just put your essays away, we should simply say that you are not a wise student. We should also tell you that teachers do not give essay feedback because they have nothing else to do or want to spoil your grades.

On the contrary, they spend time on writing essay feedback to let you know that something went wrong in your paper and to let you know what should be done to improve your skills.

In other words, essay feedback is an extremely important learning tool. If you have no idea how to use it, let us explain you everything otherwise you will never learn writing good essays. So, this is what you should do when you get a paper back and see essay feedback.
Read all essay feedbacks carefully, make sure you get what they all mean.
Write them out on a separate piece of paper.
Classify essay feedbacks you have, e.g. grammatical mistakes, punctuation, bad sentence structure, etc.
Finally, take time to think over why you have made those mistakes, what should be done to improve your writing.
Comment
Posted by Julia R. to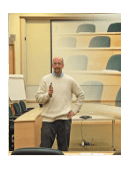 Did you not know that all college English instructors are very demanding and cranky? Well, it is really so, and we can even explain you the reason why. They just have to read too many poorly written college English essays, especially those prepared by freshmen. And all they want you to do is learn the rules of writing at collegiate level as soon as possible.

We can help you with this by telling what college English instructors appreciate in college English essays. Below you will find basic guidelines that you should stick to. But be very attentive when your instructor gives some specific details, especially about certain college English essay topics.

So, you will satisfy instructors if you do the following.

Write college English essays without mistakes

Probably, your school teachers were not that strict if they came across grammatical or other mistakes in your papers. Everything changes when it comes to writing college English essays. College instructors spot any type of mistake straight away and get very irritated. The earlier you learn the essentials of editing student essays, the fewer troubles you will have.

Avoid awkward sentences in college English essays

At times, students get so carried away with writing that they completely forget about the proper sentence structure, and this is what instructors really hate in college English essays. Do not play games and just write simple, straightforward sentences in your college English essays.
Continue reading…
Comment
Posted by Julia R. to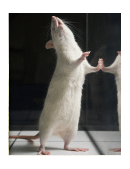 So, you are dealing with the topic of animal research. What is so special about it? First off, it is a controversial issue and this means your animal research essay should be either argumentative or persuasive. Second, this topic requires an in-depth investigation and examination of all sides of the problem.

In other words, if you want to create an excellent animal research essay, make sure you have enough time for completing this task, enough sources and opinions, and definitely your teacher's specific instructions for writing animal research essays.

Right now, let us explain you what specific points you are supposed to study before writing your animal research essay. Later you can choose one of them as the central idea of your work.

Animal research essays: general facts

You should start with collecting general info about animal experimentation. Answer the following questions:
Why are animals used for testing and research?
What kinds of animals are usually used for research?
How effective are experiments done on animals?
Answers to these questions can serve as a good introduction for your essay on animal experimentation.

Animal research essays: pros and cons

Pros and cons of animal testing can be one of the central points in your animal research essay. Mind that no matter what side you take, you have to study carefully the arguments of your opponents and mention them in the animal research essay.

Animal research essays: alternatives
Continue reading…
Comment
Posted by Julia R. to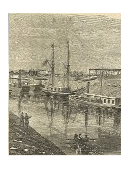 Sure, such task as a nineteenth century essay can make anybody go crazy. What does your teacher expect to read about? Or, how does he/she expect you to cover the whole nineteenth century?

Well, we are sure you are panicking in vain. And we are also sure that you are not supposed to cover the whole century in your 19th century essay. It is just impossible, and your teacher knows that.

Thus, let us try to guess what he/she really wants to see in your 19th century essay. Here are some of our assumptions.

Overview

One of the things your teacher may wish to see in the 19th century essays is your abilities to point out the most significant events, dates, or people. Probably, you should write a kind of analytical 19th century essay where you will touch upon the most important things, which made the 19th century notable and memorable, e.g.:
the collapse of such empires as Chinese, Portuguese, Spanish, Holy Roman Empire;
Napoleonic Wars;
abolition of slavery in many countries, etc.
Certain focus

Your teacher may also be interested in your ability to choose a certain focus. What it means is that you need to come up with a very specific topic for your 19th century essay. We agree that it is not an easy task, but consider the following strategies:
Continue reading…
Comment
Posted by Julia R. to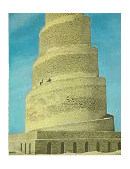 You are asked to prepare an essay on Iraq, and right now you are trying to narrow the scope of your work somehow. Well, you are actually on the right way, because Iraq is a very general topic. Yet, what exactly will you choose as the focus of your essay on Iraq?

It is a sure bet that many students will not spend too much time coming up with topic ideas and will simply devote papers on Iraq to the recent war in the country waged by the United States and their allies.

You know, in your place we would not choose this as the main idea of your essay on Iraq. Do you know why? Here are several reasons for that:
This conflict is not popular anymore.
The war in Iraq is discussed to death. Just find several free essays on Iraq. What are they devoted to?
Hardly will you present something new about the war.
Finally, there are plenty of other fascinating things to consider in essays on Iraq.
So, do you agree that talking about the war is somewhat an outdated idea for a great essay on Iraq? Then, you definitely want to know what other fascinating things can be presented in essays on Iraq. We are glad to describe some of them.

History

Do you know that Iraq is often referred to as the "Cradle of Civilization"? Do you know that these territories were the home of the Sumerian civilization – the earliest known civilization on the Earth? We suppose it is a much better idea to discuss in your essay on Iraq.
Continue reading…
Comment
Posted by Julia R. to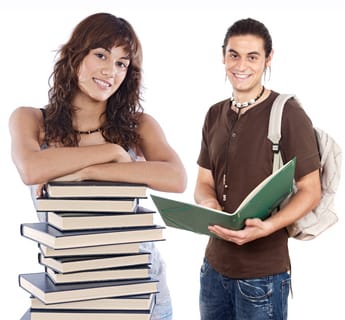 At a glance, there seems to be no difference between a "Why I Need This Scholarship" essay and a "Why I Deserve a Scholarship" essay.
After all, you are going to write a mere scholarship essay, and it is not that important which one of the titles you choose.
Yet, if you look at the two titles closer, you will see a slight difference between a "Why I Need This Scholarship" essay and a "Why I Deserve a Scholarship" essay.
This difference lies in the two words "need" and "deserve".
So, let us speak about "Why I Need This Scholarship" essays and "Why I Deserve a Scholarship" essays in detail.
"Why I Need This Scholarship" essays
If you write a "Why I Need This Scholarship" essay, it will sound like you are begging for it. In general, this is true. However, do you really want to sound like a beggar?
Definitely, your success will heavily depend on the language and tone you use in your "Why I Need This Scholarship" essay. Yet, you may be sure that something like "Please, give me this scholarship. I really need it. My family cannot afford to pay for my education, and I want to get a degree so much" will not make a good impression.
"Why I Deserve a Scholarship" essays
Writing a "Why I Deserve a Scholarship" essay shows that you are asking for a scholarship as well. Yet, it will sound more convincing and stronger, because you will explain why exactly you deserve this scholarship and what makes you unique among other candidates. Tell about your main strengths in your "Why I Deserve a Scholarship" essay to persuade readers that you truly deserve to be given the money.
Here, you may find useful tips for writing "Why Do I Want to Be a Nurse" essays.
Essays are the most common academic papers which might seem easy to you. Our free tips will help you make them even easier. You are welcome to use these tips and improve your chances for success. Good luck!
Comments (2)
Posted by Julia R. to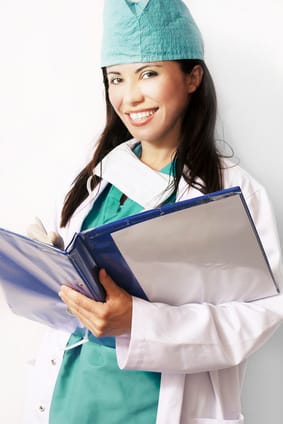 It seems that nursing students are the luckiest of all other students. At least, their studies include many fascinating things like clinical placement, for instance. It is a unique practice that allows seeing how everything works and thus find out what nursing is all about in reality.
During this practice, you will face real nursing world and various situations that are not described in your textbooks or are not discussed during lectures. By the way, one of these situations will have to be described in your nursing reflective essay.
Do you remember how to write this kind of essays? What do you know about writing it? If you do not have clear answers, let us help you a little.
Let us first check what you remember about reflective essays in general. In a few words, this kind of essays is based on your experiences, feelings, views on something, etc.
Now, what should be described in nursing reflective essays? What experiences or feelings should your nursing essay be based on? What follows next are several essential points to be covered in nursing reflective essays.
Reflective Essay in Nursing. Point 1
So, think about any situation from your clinical placement, which your nursing reflective essay will be based on. Clearly describe what happened, who was involved in the situation, why it impressed you, etc.
Reflective Essay in Nursing. Point 2
Now, proceed to describing your feelings in the main part. How did you feel like in that situation? Why? What were your actions, actions of other personnel?
Reflective Essay in Nursing. Point 3
Another stage of writing the nursing reflective essay is an evaluation of your experience. Why do you think it is an important experience for you? How did it contribute to your personal and professional development?
Reflective Essay in Nursing. Point 4
Finally, tell in your nursing reflective essay what other actions you could take and whether you would repeat them if you are to face the same situation.
This is basically it. Now you can feel absolutely comfortable with writing the nursing school essays
Comments (2)
Posted by Julia R. to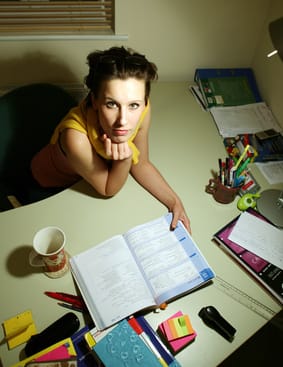 You are panicking because you've put off the completion of your essay till last minute. Perhaps you thought "Oh, common! Writing about myself will not be a problem. I know everything about myself!"
And what are you doing now? You have no idea how to start the essay about yourself, what to focus on, what specific info about yourself to include.
You have even consulted a couple of sample essays about yourself, but nothing works out. It is not surprising. All people are different, and people in the sample essays described themselves and their own character, which has nothing to do with yours.
In other words, you have nothing to do but concentrate as soon as possible, calm down, and get down to writing the essay about yourself. By the way, what is the purpose of your essay? Is it another task of your teacher or an application essay?
Continue reading…
Comments (2)
Posted by Julia R. to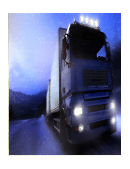 Have you ever thought about the importance of transportation? We see thousands of cars and big trucks, planes and ships, and even do not think what exactly they are doing. No, they do not only transport people from one place to another. All those vehicles form a huge transportation system as well, which plays an extremely important role for any country.

This is what your essay on transportation will be devoted to. If you have some troubles with this assignment, we are glad to help you. Particularly, we want to explain what two important things you should do before writing the essay on transportation. They are narrowing down the scope and planning.

Narrow the scope of essays on transportation

Needless to say, transportation is a field that offers hundred of issues to consider. The choice of a topic for essays on transportation should depend on many factors, and some of them are:

your knowledge of Geography;
your understanding of economic issues;
your awareness of various types of transport, how they work, etc.
Here are several topic suggestions for essays on transportation:
the importance of transportation for the country's economy;
the public transport system;
transportation in times of the Industrial Revolution, etc.
Plan essays on transportation

We are sure you will collect a lot of materials for the essay on transportation. What you should do next is plan your paper, think what specific points you want to highlight, and what particular sources will be necessary.
Continue reading…
Comments (4)
Posted by Julia R. to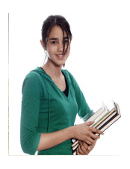 Imagine that you know nothing about writing essays. Imagine you come from a country, where essays are an absolutely unknown form of writing. Or, imagine that you meet an alien student who wants to figure out what essays are all about. In both cases, an overview of essays that we present below will be useful and interesting to read.

Next you will find a brief essay overview of the main facts about essays that any student should keep in mind.

Essay overview: fact 1

An essay can be defined as a relatively short piece of writing, where the author expresses his/her opinion about some issue or topic under discussion.

Essay overview: fact 2

Essay themes and ideas vary greatly, and ideally almost anything can be used as a topic for an essay.

Essay overview: fact 3

Basically, essays can be based on author's personal experiences and subjective opinions. We have already mentioned that the main purpose of writing essays is to present own standpoint on some subject. Yet, in the academic setting, it is believed that essays should be written objectively or using facts, arguments, unbiased sources, etc.

Essay overview: fact 4

In the academic setting, there is also a tradition to follow some strict and formal rules when it comes to writing essays. Mainly, this refers to essay format.

Essay overview: fact 5

Humanity invented various types of essays: persuasive, descriptive, compare and contrast, illustration, exemplification, and so on. Your choice of a certain type should always depend on the purposes of writing an essay (to inform, convince, describe).
Continue reading…
Comment