Posted by Julia R. to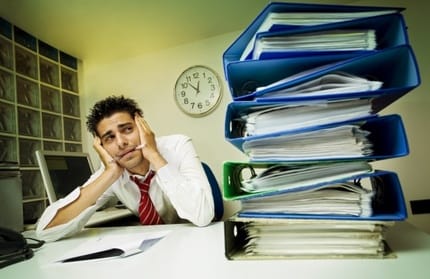 When you are in college, you practice various forms of writing. Within only one week, you can wear the hat of a movie critic, business report writer, poet, scholar and many others. For making an effortless transition between these roles and an effective transformation of your writing style as required each time, let's discuss the following peculiarities of different types of writing.
Main Forms of Writing You Practice in College

Sadly enough, but you can't use the same words and sentence structures for different genres of writing. Different writing assignments have different goals and target audiences and they require different approaches. These are only a few main forms, which are most popular for college assignments:
Essay. This is arguably among the most frequently used genres. There are at least 8 different types of essays:

descriptive – discusses the main characteristics of an object or phenomenon;
analytical – critically evaluates a research question;
argumentative – gives arguments for and against a certain position;
persuasive – persuades readers to share the author's opinion;
definition – defines an object or phenomenon;
classification – classifies objects into groups according to certain characteristics;
compare and contrast – finds differences and similarities in objects or phenomena;
cause and effect – looks at the roots of a problem and its consequences.

The most common essay structure is 5 paragraphs (introduction + 3 body paragraphs + conclusion). A thesis statement, which expresses the central idea of the essay, is usually placed at the end of the introduction. As a rule, you can express your personal opinion in an essay.

Report. You can write reports on business companies, marketing and education programs and many other topics. You should include only objective and verified information in your reports, such as statistical and financial data. No personal opinions, please! Include only careful analysis and logical conclusions. It is highly recommended to use bulleted and numbered lists to make your reports easy-to-follow. Do not hesitate to include graphs, tables and charts in the middle or at the end of your report to illustrate your claims.
Term paper/ coursework/ research paper. These terms are used to define similar types of assignments, which include the results of your careful research. The main parts of these papers include:

introduction (research questions, goals and rationale for your research);
literature review (what did different scholars write about your question?);
methodology (what research methods and techniques are you going to use?);
results (what were the findings of your experiment?);
discussion (the analysis of your findings);
limitations (what could prevent you from making appropriate conclusions?)
implications (how can your findings be used in practice?)
conclusion and recommendations (a brief summary of the main points of your paper and suggestions for further research in this field.)

Dissertation/ thesis. This is a big project that has to be completed before graduation from college. It is similar to a research paper, but a dissertation usually is longer and it requires more careful research.
Literature review and annotated bibliography. These papers include review of scholarly sources on a chosen topic. A literature review divides these sources into groups according to the authors' positions. An annotated bibliography discusses all sources, one by one, in detail.
Forms of Writing: Broader Categories
Whereas your teacher usually assigns you a particular form of writing, it is up to you to choose a genre of writing that is most appropriate for your assignment. These are the most popular genres and their characteristics:
academic writing – meets the requirements of a teacher's guideline;
creative writing – stories or poems, which are products of your imagination;
business writing – pursues business goals such as influencing decision-makers;
scientific writing – reports and discusses findings of your own research.
writing for the web – allows using contractions and colloquialisms, but still requires using appropriate punctuation and spelling.
So, select the forms and genres you need, to learn their specifics. Feel free to visit this quick guide whenever you need help with your academic assignments.