Posted by Julia R. to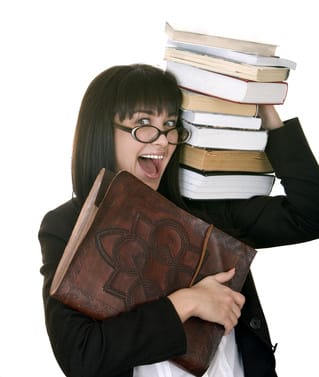 Do you think that all literature reviews require blood, sweat and tears? Check out this quick guide to ruin this myth! Writing an outstanding review of related literature in a few hours is possible and within your means!
Review of Related Literature: 3 Golden Rules
So, what is a literature review? A literature review is an account of what scholars have written on a concrete research problem. Sometimes this review can be a separate task, but usually it is a part of a larger project (a research paper or a dissertation). These are the 3 golden rules for conducting a high-quality review of literature:

use only relevant and reliable sources;
group sources according to some criteria you choose (do not write a summary for each of them);
write an introduction, main body and conclusion for your review.
Reviews of Related Literature: 6 Crucial Steps
Now that you understand the main principles, your fingers must be itching to start a review. However, before doing that, you need a good action plan. Take a look at this 6-steps plan to conduct a high quality review of related studies:
Identify your main research problem.
Find related sources. Firstly, make certain you find "related" literature and avoid including any irrelevant sources. For instance, if you discuss the problem of global warming, there is no sense including sources on acid rains. Secondly, choose only verified sources, such as books, scholarly and peer-reviewed journals, dissertations and conference proceedings, governmental and educational sites. Finally, you should try to use the latest sources, whenever possible. However, classic works can be good for certain research questions too. (For instance, Freud's articles, which were published in the early twentieth century, can be still great for your research.)
Look through the sources you have found and make notes of the most important ideas communicated by the authors. Become a thoughtful reader – try to see similarities and differences between the approaches of different scholars.
Choose a strategy for your review. Thematic, chronological and methodological are the three main types of literature reviews. A thematic review groups sources according to authors' conclusions; a chronological review groups sources according to publication period; a methodological review groups sources according to research methods used by scholars.
Write a review of related research.

Introduction. Identify your main research problem and explain why it is important.
Main body. Present the studies that you selected as sources, grouped according to the criteria previously chosen. Analyze and critically evaluate each of the groups of studies you present. Draw parallels between them and establish links. Try to find any gaps in the literature and weaknesses of particular studies, if any.
Conclusion. Summarize the main points of your review, echo your introduction.

Proofread your paper. Eliminate all types of errors.
As you see, only 6 quick steps are now between you and your excellent papers. Feel free to use these free tips every time you need to write a literature review.