Posted by Jack Milgram to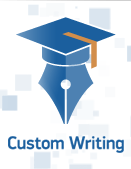 First check out other great tips for your social development in college in our initial article in this series!

If you want a social life in college or graduate school, you will probably want to join a group of some sort. Bars are not the best place to make life-long friends and useful career contacts. Besides, your time is limited, and should be spent wisely.

You also need to feel comfortable in the group you select to give yourself the best chance of interacting gracefully with others. Consider what groups fit with your interests, or open up new worlds for you, and how.

If, for example, you are studying education, you could join a campus group providing homework help for neighborhood kids. This would pump up your resume, and possibly help your career. You might meet established professionals in your field, who could perhaps even write reference letters in the future.

You would meet other students interested in education – perhaps even folks who are in courses you have taken or will take. You will certainly encounter people who are committed to community service, for the most part.

If, as a geology student, you were to join the rock jock club, and went on expeditions to the surrounding countryside, you would similarly encounter the hard-core enthusiasts in your department. You would get to know them better than merely through classes.

However, perhaps your best strategy to meet new people is to seek out groups focused on entirely unfamiliar interests and activities. If you have never knitted, bowled, written poetry, learned Indian traditional dance, or sung madrigals, college may be your chance to try this out. You will certainly meet people you would not otherwise encounter. You might acquire a new passion – in life, or in love!

Keep in mind, as you consider a club that deals with something totally unfamiliar to you – do they expect new members to possess some pre-existing set of skills or knowledge? Is there an audition? This would certainly be the case for most performance groups involving singing, if only to place you in the correct voice section.

Alternatively, will they train you and introduce the topic, skill, sport, or whatever, to you? Are you prepared to be a beginner at something? It might involve looking foolish for a while.

Do they have the resources to teach or present the material or sport competently, and, in the case of anything involving physical activity, safely? Do they have the equipment to do so? One of the advantages of joining a recognized campus group is that they may get a small bit of funding from the college to do exactly this: buy equipment, travel to wherever the activity is performed, and so forth.
Think about what the activity will do to your mood and mental outlook.

Joining a group that visits kids in the local cancer ward can be very fulfilling if you have the right temperament, but can also burn you out emotionally if you are not suited for such service. Joining the computer club when you are already immersed in computers could be a busman's holiday – too much of the same thing.

Consider how much variety you want from your extracurricular activity. Joining a group focused exclusively on one thing is going to be a different experience from joining one that may do many things over the course of the year.

A soccer or cricket team is going to do exactly that. On the other hand, a spirit club might do many different things, from cheering at games to painting signs before matches, and encouraging students to wear the school colors.

Think about the type of activities the club does. Do you prefer activity or sitting? A poetry club will not contribute to your (vital) weekly quota of physical activity. Alternatively, couch potatoes should think twice about the cross-country skiing club – that is hard work! If you dislike cold water, by-pass the sailing team, and choose the Wallyball team instead.

One category of group that you should never turn down the opportunity to join is an honor society. Phi Beta Kappa is one example for four-year institutions, and there is an equivalent for two-year institutions. Of course, you either must apply, be invited, or be nominated, sometimes by faculty. These will be some of your brightest fellow students, and good allies over the long term. There are often sterling character requirements for these honors as well.

Another organization that really throws you into high visibility and contact with faculty (which can be advantageous), is student government. Often the ethics committee, a body of great influence, is drawn from student government members. If you don't want to run with the big dogs, stay on the porch and avoid student government. Of course, you have to campaign, which is a great excuse to talk to strangers!

All these decision points help you to pick an activity that allows you to shine socially. We'll look at more strategies for choosing groups that boost your social life in upcoming articles.