Posted by Jack Milgram to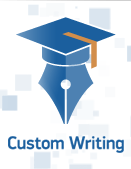 That first batch of extra poundage is devilishly difficult to shed, and may accompany you the rest of your life. Check out the first article on the topic and read on for more wight control tips.

Since obesity is such a health hazard, how can you avoid this unwelcome addition to your body? Moreover, why does it happen? Knowing why something occurs is a major accomplishment, and forewarned is forearmed.

Problem: Isolation from home

College takes kids away from home in ways that they have not usually experienced before. Even commuter students are likely to be gone from home more than in secondary school. This causes all sorts of potential problems, and being aware of them may help you to prevent negative results.

Suggestion:

To counteract this unaccustomed disconnection from one's usual routine, make active attempts to keep a regular schedule for meals, and try to include familiar homemade foods whenever you can. If you are a commuter student, try packing at least a partial lunch from home or your dormitory refrigerator. This way you are not completely dependent on truck eateries (mobile food vendors), fast food places, and the college cafeteria.

It is certainly true that you can make friends during mealtimes in all these common eating spaces. You don't want to miss such opportunities. Therefore, you want to retain a reason and excuse to socialize with your schoolmates. Many cafeterias will allow diners to eat some of their own food as long as they have made a token purchase. If your chums are getting their lunch from the food trucks, you can all sit together to eat whatever you have bought or brought.

The key is that you, or your family, have you have more control over some portion of your lunch, or rather, your overall daily intake. You can moderate the amount you eat, and the calorie content of the food. A homemade sandwich or portion of curry on rice or sesame noodles is almost certainly going to be less caloric than a cheese-steak sandwich that can serve as potentially two meals. You can also include healthy fresh and dried fruit, seeds, nuts, and cut up raw veggies as opposed to buying chips or cookies.

Problem: Emotional eating

Students at college are isolated from their families and the support and care that they offer. This translates into outright homesickness for some, and a nagging, vague sense of something missing for others. Feeling that something is missing generates a hunger that no amount of food will satisfy. Emotional eating such as this can sabotage the most well disciplined dieter.

Suggestion:

Emotional eating is a pernicious issue and may require professional help to resolve over the long run. However, just being conscious of the possibility can be a start. Whenever feeling the urge to eat, try to ask yourself what OTHER emotions you are feeling. Are you feeling lonely, angry, hurt, frustrated, or anxious at the same time as you long for a candy bar from the vending machine? These are but a few of the emotional states that can be interpreted by the brain as hunger.

If after a moment's self-examination, you can, identify another emotion other than hunger, then you should definitely take a time-out. Do you truly need to eat? Alternatively, do you, instead, need to address the underlying painful feeling? You may actually need to weep, yell, hit a pillow, or use some inappropriate language in a private place rather than downing a chocolate brownie. Try taking a few mindful breaths.

It may become easier to acknowledge to yourself that you are ticked off at a dorm-mate, or scared spitless of a test, or frustrated that you did not speak to a cute classmate when you had a chance. Armed with that knowledge, you might be able to forestall the impulse purchase of a donut, bag of crisps, or other nutrition-free item.

Problem: The endless serving

College cafeterias often offer unlimited servings for students who subscribe to the dining plan. Although this might be fine if the only items they went back for seconds on were on the salad bar, this is not often the case. That third bowl of ice cream with hot fudge sauce could take all semester to work off.

Suggestion:

If you do have a cafeteria plan or the cafeteria allows unlimited seconds, try to plan your trip through the line ahead of time. Pass through with no tray in hand, so that you know what your options are that day. If that rice pudding is just what you have a yen for, then plan for that as part of your overall meal. Forego the large soda or seconds on stew. If you have an action plan for your food choices before you face the decision point, then you are better armed to resist the potential lure of those French fries.

We will look at more ideas for avoiding the risk of weight gain in college in future articles.