Posted by Jack Milgram to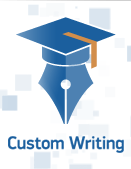 It has become almost axiomatic that students will gain a substantial amount of weight in the first semester or two or three of college. The reasons are manifold, and the prevention is not easy.

However, self-awareness is a very good beginning strategy for preventing and correcting problems. We will look at some causes of collegiate weight gain and suggest some adaptive strategies in this and future articles.

First, most high schools still require some sort of physical education , whether it is a several-times weekly PE class with dreaded dodge ball games and calisthenics, or interscholastic sports that take kids other schools to compete in a variety of sports.

In most high schools with a college preparatory orientation, one way or another, there is physical activity built in to the week, at least in the USA.

College, with some exceptions, generally does not require any such physical activity. There are exceptions, of course. Columbia University requires that their graduates be able to swim, but this is rather unusual. This means that the caloric consumption that might have kept you in metabolic balance in high school is inappropriate in college. Unless you cut way back on intake, there is an inevitable result – weight gain.

Second, exercise at college often feels like a waste of time unless one is there on a sports scholarship. Although not true of every student, it is a sentiment often heard regretfully expressed. Colleges sometimes seem schizophrenic in their attitude and practices with regard to this issue.

On the one hand, colleges often promote elaborate programs of lifetime athletics, intramural sports, and of course, intercollegiate sports, but on the other hand, THE HOMEWORK IS OFTEN BRUTAL! To ambitious students, this mixed message of recruitment for rugby, half-court basketball, and martial arts (just to mention a few possibilities) as a terrible distraction.

The solution to the problem of reduced activity is increased activity. This is not a novel concept, of course, but how can you accomplish this?

One solution is to regard it as an investment in your intellectual engine. A sound mind in a healthy body, said the ancients: "Mens sana in corpore sano ". That clever old Roman, Juvenal! The brain works better when it has a consistent supply of oxygen and glucose (more on that later). A healthy circulatory system can provide it.

Gentle, regular exercise encourages the maintenance of good circulation. Therefore, a healthy brain in a healthy body – Q.E.D.! When ranked right up there with sleep, food, and hydration, exercise may seem less of an indulgence and more of a necessity. This should help you to place physical activity into a more constructive perspective.

Another solution to the problem of when to find time to exercise is to combine it with another necessity or near-necessity of life. This can reduce the guilt or irritation that a committed student may feel about taking time away from the books and the computer.

Consider your social life. You need to have one, no matter how intense your ambition is. If you do not intend to interact with anyone at college, why not get your degree online and perhaps save some money? If you can combine your social life with your physical activity, then you won't feel so guilty about either.

This requires you to think about how and where you meet, talk, and do things with other people. If the only time you are in company, is at a bar, or a party, consuming vast quantities of empty calories of alcohol and salty snacks, this is not going to help your physique.

Alternatively, if your only visits to the gym are on off hours for a solitary weightlifting session or swim, then you probably will meet no one. Try to combine the two. Pick social activities that involve more than sitting and consuming, and pick exercise options that open up conversational opportunities.

Here are some examples:

Does your dorm have a softball team? This is a great way to make friends and move the limbs. Is there a campus group that does home building or refurbishment on the model of Habitat for Humanity? People who accomplish constructive, sweaty, group projects like this often report making friends for life.

What time is the gym or the track crowded? Do your workout then and remain open to chatting. Is there a recycling club that hoists batches of newspapers, cans, and bottles into the proper receptacle for eco-disposal? It's pleasant exercise and you know that the participants are committed and moderately other-centered.

Who gives tours to prospective families? That is exercise within the range of everyone, and the college will appreciate your efforts. Additionally, you will be the ONLY person that all the incoming first year students recognize.

These are just a few ideas – look for more in upcoming articles.