Posted by Julia R. to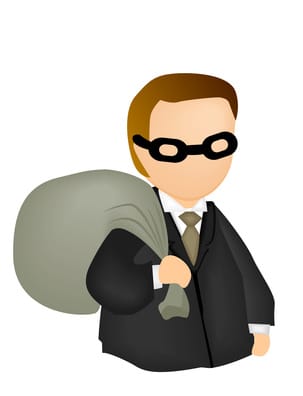 When packing their things for college, freshmen and their parents can go to one of two extremes:
bringing tons of things only to later realize that they don't actually need even half of them;
bringing only a few things and planning to buy everything they need later on.
A much better approach is somewhere between these two extremes, of course. For one thing, let's not forget the limited space in your dorm room which is not best used for mountains of unnecessary things that will simply gather dust. And for another thing, let's not forget the limits of your credit card as well.

To bring with you only what is absolutely necessary, not more and not less, you should check the following universal packing list for college.
Top 15 Frequently Overlooked Essentials
You probably already have your own list of essentials and there is no sense repeating all about jeans and shower supplies once again. This is why we offer you this list of top 15 frequently overlooked essentials. You might already have packed some of them. If not, you might want to add them to the college packing list you already have:
ear plugs and/or headphones (you will badly need them if your roommate happens to snore or your neighbors next door decide to have a party when you have to study);
shower shoes and slippers for using in your dorm room;
bathrobe (for more comfortable trips from the shower to your room);
cleaning supplies;
screwdriver and hammer;
can opener;
hooks for hanging your towels;
pins;
threads and needles;
scotch and stapler;
storage containers (better if you choose under-bed ones);
a memo or writing/erasing board;
clock and calendar;
medications and thermometer;
a few comforting objects for homesick days – photos and small souvenirs (if you think that you won't have time for homesickness at college, believe us – everyone has it.)
Leave-at-Home List
The next step is to leave at home everything from the following list:
furniture;
halogen lamps;
forbidden electronic devices – microwave ovens, coffee makers, toasters and hot pots;
alcohol, drugs and hookahs (no comment);
pets other than fish;
piano (other musical instruments usually can be used in special hall rooms only.)
Don't even think of bringing contraband drinks, devices, cats or pianos (as well as anything else from the list above.) The punishment for bringing such items is inevitable and can be truly strict – ranging from the tragic confiscation of the piano to possible expulsion!
Something More to Bring to College
When packing your things for college, you should prepare some more important things:
readiness to study hard (critical);
thirst for knowledge (desirable);
optimism (strongly recommended);
love of adventures (optional).
So, now your things are already packed. Welcome to your new life, Dear Student!