Posted by Julia R. to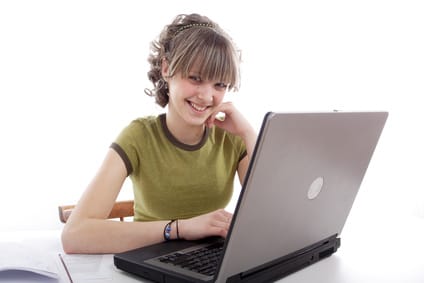 Are you sure that your personal information is not being stolen by bad guys from your Internet profiles at this very moment? Do you know all you need to know on how to stay safe online? Let's check that.
Real Dangers of the Internet
The Internet world is full of dangers waiting for you just around the corner (behind another link.) When you least expect it, online criminals and bullies can:

steal your ID and password to send spam to your friends;
steal money from your bank account;
send you offensive messages or threats;
fool you into diverse fraud schemes. The most popular of them are:

unbelievable lottery victories;
million dollar transfers to your account;
anniversary visits to sites you have never heard of.

WHEN SOMETHING SOUNDS TOO GOOD TO BE TRUE, IT PROBABLY IS.
Internet Safety Tips: How to Stay Safe Online?
Despite all these risks, you can and should use the Internet if you do not want to lag behind the rest of the world. You just need to know how to stay safe online:
do not give away your personal information (full name, address, bank account etc.) to websites or persons you don't trust or can't verify that they are who they claim to be;
always use strong passwords (letters + numbers + case sensitive symbols, such as: BEhappy856@Always);
never use obvious passwords (123456, yourname; yourbirthday, etc.);
never use the same password for different profiles;
change your password at least twice a year;
use privacy settings on Facebook and other sites;
do not follow any unknown links (especially if someone insists on you following them);
never ever give your passwords to third parties (even your friends or roommates or someone who says that s/he works at Google);
do not meet Internet friends whom you never met in real life;
do not send money to strangers unless they represent charity organizations (even if they ask only 1 dollar and even if they say that someone will die if you do not send this dollar.)
How to Stay Safe Online? Examples
So, do you already know how to stay secure online?

Example Situation
You receive an email or instant message with the following text:
Your Response
I am your lost uncle from Alaska and I want to send you $ 1 million. Just send me your bank account details. Hugs and kisses. Uncle Ben.
What about no?

Block this user.

Report this user.

Delete this message.

I am looking for the love of my life. I feel that you are THE ONE. Here is the link to my photos: www.spamsite.com
Congrats! You are the 100000000th visitor to our site. Send us your bank account number to receive the prize!
Hi, I love you since 8th grade. (you do not recognize the girl in the pic). Give me your e-mail. I want to send you our school photos.
Note: frauds can be far more sophisticated than you can imagine. Take care always!
Let's spread the knowledge on how to stay safe on the web. Share your personal experience of fighting spam and frauds on the web in the section below.