Posted by Jack Milgram to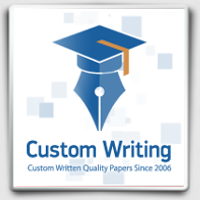 You've probably noticed that our website looks a bit different, but what exactly has changed?! First of all, check out our new logo — isn't it great? We totally think so too.

We spent a lot of time designing it and hope that you like it as much as we do.

We've also made some changes to the top menu, as the previous version looked quite, well, weird for a lot of people.

We got rid of the Flash animation, which we liked a lot, but let's face it — Flash animation is so 2009 (no offence, Adobe)


This also means that our iOS device users (quite a lot of them) will have less trouble with navigating our website and seeing our beautiful headers and other HTML goodies!

All of these twitches should make the website a bit more usable for you, guys, as we're planning to make even further usability updates from now on.

You can expect to see changes within the menu and the sidebars — they will become more user friendly and should accommodate your navigation around our website.

You should also see design changes implemented on our pages in various social networks.
By the way, don't forget to follow us on Twitter and join our Facebook community, if you are a student looking for great help and advice in this world of academic madness called higher education!

Thank you for staying with Custom-Writing.org!