Posted by Jack Milgram to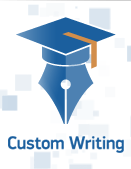 We haven't been in the social media arena for very long. This was an important step for our project, not only as a business, but also in terms of fulfilling our mission helping students all around the world with their education. Why? Because social media outlets are a great way of sharing information with people everywhere – and this generally accepted statement seems to be especially true for our project.

Our fan base grew enormously over the past couple of weeks since we have actively begun to engage our fans on Facebook and other social media destinations. We have currently reached 4400 fans and the number keeps growing, with dozens and even hundreds of new people connecting with us every day! How have we managed to accomplish this? It's fairly simple – many returning users gladly became our fans on Facebook as soon as they found out about our page! Then, of course, there is the writing blog; we post a lot of stuff from it on our Facebook page, and also many extras. We add value to what we offer by including a variety of materials from educational sources.

Our staffers spend dozens of hours every month creating and assembling more and more content for our fans. The educational articles that we offer must present sound data and useful information, and be interesting to our customers. Their careful research utilizes credible sources, academic works, resources published by educational entities, and more. Thus, when you see a link on our Facebook page to one of the articles on our blog, you should know that there is more behind that article than you could possibly imagine. This care in what we post contributes to our social media growth.

We are happy to see that people find our assistance helpful. This is the best praise we could possibly imagine. Even a simple 'like' or a "thank you" comment is enough to demonstrate that people value what we do and find assistance in the articles, links, materials that we provide. Any external links, which do not relate to Custom-Writing.org project directly or don't lead to our site, are heavily moderated, checked, and evaluated. Thus, in the end, our fans receive exactly the useful stuff they are looking for. Even if there are articles posted out there in resources that might compete with ours, that fact is unimportant. As long as our audience gets the chance to learn and embrace the information that we are offering, we are pleased.

Our main expression of gratitude for what we have accomplished thus far is due to our fans. Without them, there is no point to any of what we do! All of our staff at the Custom-Writing.org project is deeply thankful to all of the people who find inspiration, help, and information in what we produce.

With time, as our fan base grows, we are going to introduce some more features to our social media locations. As you can see, at this point we offer an exclusive fan discount to our Facebook fans. However, we want to go beyond that, and perhaps offer a contest or two for our fans. At this point, these are not plans but more at the stage of wishful thinking. A lot depends on our fans and the degree of future fan activity. Thus, much depends on you!

Have a great day!