Posted by Jack Milgram to
From now on, our valuable customers will be able to save even more with the help of a new system – Points. Besides the usual Lifetime Discount, you will also be able to earn Points, each worth 1 USD, and use them to pay for up to 50% of an order.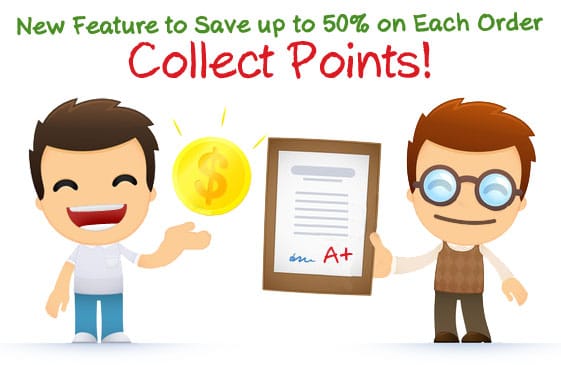 All you have to do to earn Points is to bring your Friend along. He/she will receive 5 Points and as soon as his/her first order is completed – you also receive your own 5 Points. And what is even more interesting is that you will continue to get 3 additional Points for every future order we complete for your Friend. That means that you will get for instance 35$ just for bringing along one single friend who places only 10 orders. Just imagine how much you can earn if you bring along several of your friends!

As a present for you, we already added 3 Points to your account to get this going! You can keep and collect them or use them right now!