Posted by Julia R. to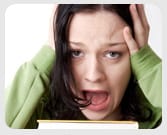 Oxford referencing, or the documentary-note citation system, is used essentially in research works on certain history and philosophy departments.

Under Oxford citation style guidelines, the documentary-note system includes the following elements:

citations in the paper body, using a raised number;
footnotes list at the foot of each page, for all citations on that page. They are called endnotes if they appear at the end of any division;
Annotated bibliography giving the details of each source and possibly other materials consulted in writing the paper.
Referencing in Oxford: Citing Sources
Superscript numbers with corresponding footnotes in Oxford citation style should be used each time information or ideas from sources are argued. These numbers are basically located at the end of a sentence rather than directly after the words referred. However, as Oxford citation samples show, they should be inserted plainly after direct quotes where possible.
Summarising and paraphrasing in Oxford referencing
Essay writers can dispute ideas and revelations using their own words in abstracts and paraphrases. Oxford citation style guidelines stress that summarising is like a squeezed text; paraphrasing is voicing all the information in a brief stretch of text. Summarising or paraphrasing, a superscript number should be applied as in Oxford citation style example: Spiro Kostof notes that Ggantija, on the Maltese island of Gozo, is the earliest true building type discovered.1
Quoting in Oxford Citation Style
The same Oxford citation sample shows how a direct quote would appear: Spiro Kostof notes, 'Ggantija is a wholly manmade form, which is to say it is thought out and reproducible. As such, it is the first true building type…'1

If a quote is more than 30 words, you can neglect the quotation marks, starting it on a new line and indenture the quote about 10 mm from the left-hand page margin. As for a short citation, a superscript number is used and a footnote is indispensable.
Secondary Sources and Referencing in Oxford
From time to time you may read one author citing another one, and you want to use what the first author has said. Following Oxford citation style guidelines, you should cite the primary author using a superscript number in the ways already described.

Oxford citation style example: A Jones, French architecture, Penguin, Melbourne, 2002, cited in D Gray, Renaissance France, Faber and Faber, London, 2000, p. 36.
Bibliography in Oxford referencing
Under Oxford citation style guidelines, the documentary-note system basically uses a bibliography rather than a reference list, but of course there are exceptions. Note the difference: a list of references consist of only the works you practically cited in your research paper; whereas a bibliography in Oxford citation style includes all this material alongside with any other papers and works you've already read and believe would be useful for others

At Custom-Writing.org, a properly formatted custom essay paper is but a few clicks away! Need APA, MLA, Harvard, Turabian papers? Place your order, submit payment (the buying process is easy – multiple payment options are available including PayPal and E-Gold) and receive your custom written papers just in a few hours – 24/7 HELP!

Order custom essay now and have 250+ essay writers work for you!