Posted by Julia R. to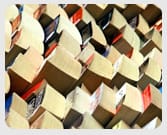 Harvard Citation Style, also known as the author-date system, or parenthetical system, is used by many essay writers internationally.

The author-date system originated at Harvard University. Although its scientists no longer produce guidelines and manuals for referencing, a version of the author-date system is still considered as the Harvard referencing. Other author-date referencing styles include Chicago, APA and MLA citation style.

Harvard referencing: practical instructions
Here are some Harvard referencing examples to ease your perception:
For two authors, use (Smith & Jones 2003). For more authors, use (Smith et al. 2003). Et al. is an abbreviation of Latin "and others".
With Harvard style guidelines, a newspaper articles may apply the newspaper name the publication date after the sentence (The Guardian, December 22, 2004).
Usage of embedded link like this. [1] for linking to the article (they must be placed after punctuation).
For in-text citation marked by quotation marks, it follows the end-quotation mark ("), "like this" (Jones 2003).
Page numbers must be embraced in a citation accompanied by a specific quotation from or a paraphrase specific book or article passage: According to Jessica Benjamin, one weakness of radical politics has been "to idealize the oppressed" (Benjamin 1988:9). But page numbers are not required when a citation accompanies a general description of a book or article: In the 1980s several feminists explored feminist readings of psychoanalytical thought (e.g. Gallop 1985, Hamilton 1982, Rose 1986, Benjamin 1988).
The detailed information according to Harvard Citation Style samples one can find on educational web resources or in a specialized citation style guidelines.
Harvard Citation Style: pros & cons
The principal advantage of Harvard referencing is that a reader familiar with a field is probably to identify a citation without having to check it in the reference list. Moreover, if the same reference is cited more than once, the casual reader may remember the author's name (absence of too many "ibid" citations). Also, with referencing in Harvard Citation Style, there is no renumbering obstacle when the order of in-text references is changed, which can be a lash of the numbered endnotes system if project style insists that first citations never appear out of numerical order. And the last, but not least is that an author-date citation works well in combining with standalone footnotes.

But some essay writers consider that Harvard referencing requires more space; its rules can be confused or unclear for non-academic citations, particularly those without personal author; and the reference system in Harvard Citation Style may be distracting to a general reader, unfamiliar with journal articles. However, it is easy enough to neglect the parenthetical references if you don't know what they are or just don't care.

At Custom-Writing.org, a properly formatted custom paper is but a few clicks away! Need APA, MLA, Harvard, Turabian papers? Place your essay order, submit payment (the buying process is easy – multiple payment options are available including PayPal and E-Gold) and receive your custom written papers just in a few hours – 24/7 HELP!

Buy an custom essay now and have 250+ essay writers work for you!