Posted by Julia R. to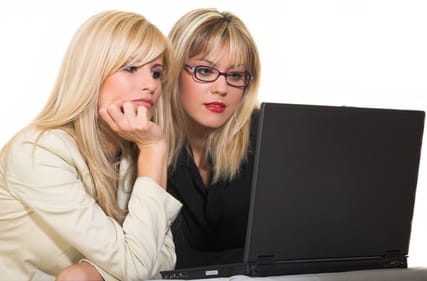 Formatting your MLA papers can be a rather time and energy consuming task. However, nothing is impossible to do. You can make the layout, structure and citations of your MLA papers just perfect, if you want to and take the time to know the right things to do. Check out this quick guide on MLA formatting to learn the easiest ways to perfection.
MLA Formatting for a Title Page

The title page is the face of your paper, which produces a strong impression upon your readers. This is why you should pay much attention to every tiniest detail of this section:

Zweig 1
Antony Zweig
Professor Stevens
English 241
28 May 2012



Perfect MLA Format


The Modern Language Association (MLA) has a number of strict requirements for the layout of papers and format of in-text citations and works cited pages…


Basic recommendations:
Do not include a separate title page unless it is requested by your teacher.
Include the page number preceded by your surname in the upper right corner of your paper.
Include a header consisting of your name, your professor's name, your course and the date (each on a separate line; left aligned).
Use headings and subheadings for the different parts of your paper.
MLA Formatting for Parenthetical Citations
The MLA citation style has strict requirements for the format of in-text citations. Whenever possible, you should include the page number for every quote you use. However, when you cite a web source or any other source that has no page numbers, you should include instead the title of your source. Note that you do not need to use any punctuation marks between the author's surname and the page number. However, you should write a coma between the author's surname and the source's title, if your source has no page numbers. Here are 2 good examples for you:
(Smith 24) – for a source with page numbers.
(Smith, "Global Warming") for a source without page numbers.
MLA Formatting for a Works Cited Page
The main recommendations for formatting your Works Cited pages in MLA style are:
capitalize all important words in titles of books and journal articles (it makes MLA different from other citation styles);
italicize titles of books and journals (do not underline the titles as required by previous, outdated MLA guidelines);
use quotation marks for titles of articles and web sites;
use indentation for the second and all following lines of each entry;
order alphabetically all entries;
always write the type of medium for your sources. Use "Print." for printed sources and "Web." for online sources.
Here is a good example of a Works Cited page for you:
Works Cited
Kingston, Maxine Hong. Tripmaster Monkey: His Fake Book. New York: Vintage Books, 1990. Print.
Powers, Richard. Galatea 2.2. Berkeley, CA: Atlantic Books Limited, 2010. Print.
Sugiyama, Naoko. "From the Woman Warrior to Veterans of Peace: Maxine Hong Kingston's Pacifist Textual Strategies". The Japanese Journal of American Studies 20 (2009): 131-147. Web. 1 Dec. 2011.
Do not hesitate to use these examples and clear explanations when formatting your MLA papers and enjoy excellent grades and a better mood.