Posted by Jack Milgram to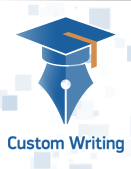 We at the Custom-Writing.org project consider educational research to be one of the most important elements of our work. Many of our staffers write articles for our blog, which is primarily directed at current students or recent graduates. Articles such as these play a huge role in our mission of assisting people from all around the world as they pursue their education.

In order to be able to succeed academically, students need to know the basic, fundamental rules and principles of academic conduct. This is why much effort has been invested in creating a substantial database of article directed towards analysis of vital academic axioms. Our blog contains an array of articles on the basics of essay composition, tips for choosing the most effective topic for your paper, and those are just a smattering of the total.

Our employees have invested their intellect and experience in creating articles covering the widest possible variety of academic topics, many of them unique. For example, we feature articles dedicated solely to analyzing the idiosyncrasies of certain citation styles such as Turabian or the dreaded footnotes and bibliography requirements of the Chicago Manual of Style.

This is why our blog remains relevant for our visitors and our clients. Statistics gathered about blog usage tell us that our visitors find articles from two or three years ago to be still relevant.

That fact is quite important to us because it proves that our assembling of articles into a database has proved to be a treasure for people seeking knowledge on various academic topics. It does not matter whether you are starting out on your educational journey, or you are approaching your final degree; there is always something new, useful, and most importantly, genuine, to find on our blog.
Continue reading…
Comment
Posted by Jack Milgram to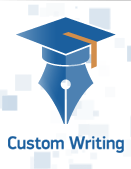 Everyday life creates a lot of stereotypes – it always did and it always will. That's how our brain works: we like to make everything systematic and organized, and as strange as it may seem, stereotyping is part of what makes us human. One particular stereotype about most businesses is that money is their only interest. For many businesses, this may hold true. Nevertheless, there are companies and projects that have far more important causes to take up. This is especially true for online businesses. The Internet offers so much free stuff that eventually most businesses are compelled to offer free products or services in order to satisfy customers.

We, at the Custom-Writing.org project, are happy to say that freebies have always been part of our strategy. That strategy in embedded in our mission, which is to help our customers and site visitors with their education.

That's why our site and everything here is all about the freebies. Even our paid services include freebies (and those are not that sort of freebie that is eventually folded into the final price, but truly, 100% free additions to our services). Then there's our blog – thousands of students from all around the world have found the information posted on our blog really useful. There are more than 10 thousand articles, covering all imaginable academic topics: from high school essays to important structural peculiarities of PhD dissertations.

All of this stuff has one point – help you get through your education. We're not referring to the attitude that you just need to get your classes over with, whether or not you know if you even learned anything from them. No, we believe that education is your key to your future. In some cases, your education may even be what helps you to understand what you do not, in fact, want to do with the rest of your life.
Continue reading…
Comment
Posted by Jack Milgram to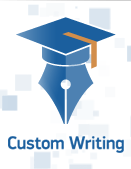 We haven't been in the social media arena for very long. This was an important step for our project, not only as a business, but also in terms of fulfilling our mission helping students all around the world with their education. Why? Because social media outlets are a great way of sharing information with people everywhere – and this generally accepted statement seems to be especially true for our project.

Our fan base grew enormously over the past couple of weeks since we have actively begun to engage our fans on Facebook and other social media destinations. We have currently reached 4400 fans and the number keeps growing, with dozens and even hundreds of new people connecting with us every day! How have we managed to accomplish this? It's fairly simple – many returning users gladly became our fans on Facebook as soon as they found out about our page! Then, of course, there is the writing blog; we post a lot of stuff from it on our Facebook page, and also many extras. We add value to what we offer by including a variety of materials from educational sources.

Our staffers spend dozens of hours every month creating and assembling more and more content for our fans. The educational articles that we offer must present sound data and useful information, and be interesting to our customers. Their careful research utilizes credible sources, academic works, resources published by educational entities, and more. Thus, when you see a link on our Facebook page to one of the articles on our blog, you should know that there is more behind that article than you could possibly imagine. This care in what we post contributes to our social media growth.
Continue reading…
Comment
Posted by Jack Milgram to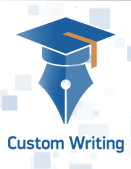 Custom-Writing.org project is proud to be one of the leaders in the market of academic writing service providers. How do we know that this is a true statement? First, we see our valued returning users.

Each month, we provide services to over 500 repeat customers. These are people who have ordered from us and return to obtain the same high quality products, which we deliver!

Another important factor that we consider, and are going to discuss today, is the audience that purchases services from us. Our customers are located on almost every continent (except Antarctica, of course), and they live in dozens of countries. We are delighted to have such a multi-national audience.

However, there are problems sometimes with interactions because of language problems. We understand that English is not the first language for many of our customers. This created problems in the past when some people didn't fully understand the depth of services that we offer.

However, everything has changed just recently. This is all thanks to our updates that were implemented to satisfy the linguistic majority of our clients. We added a number of languages to our website in addition to the standard English version. Now our customers whose first languages are German, Spanish, or French might find it easier to navigate our website. Our professional translators worked very hard to ensure that the translated pages would correspond exactly to their original counterparts. They offer the same informative materials and clear guidelines for purchasing our services. Continue reading…
Comment
Posted by Jack Milgram to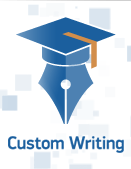 Dear customers,
We always try to show you how much we appreciate your business. We are gratified that you find our services useful, especially for our 500-plus returning users every month. As you probably already know, we already offer discounts for repeat customers, starting at 3%. If you combine this with seasonal, and other, discounts, your savings mount up quickly.

What else can you do to get more savings on your next order from Custom-Writing.org project? Let me introduce you to some of the available options.

First, you can join our Facebook community and receive an exclusive fan discount off your next order. We are currently experimenting with our landing page on Facebook, so you might see it change – but you can still take advantage of the discount code. If you see a different landing page from the one which offers a discount, just 'Like' us, and check back later to receive your discount.

You can also follow us on Twitter – we will be tweeting exclusive discounts. These will be active only for a limited period of time, so you will have only 24-72 hours to take advantage of your discount. Continue reading…
Comment
Posted by Jack Milgram to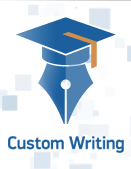 Dear Customers,
We are happy to inform you that we've introduced an alternative payment processor, which will from now on handle your payments, along with SWREG processing company. It's called Plimus.
Some of you might have experienced certain payment issues in the past using the SWREG payment processing. The additional payment processor, Plimus, is a viable alternative option for those customers, who might have experienced problems with paying through SWREG.
Plimus payment processor accepts payments through all of the major credit cards, PayPal, Wire Transfer and Moneybookers. It is as secure as any other major payment processor and is accredited by the Better Business Bureau.
You can choose Plimus payment processing while you're on the payment options page, which you'll get to right after you're done with completing your order details.
Thank you for staying with us and be safe online!
Comment
Posted by Jack Milgram to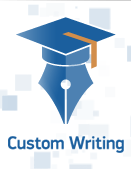 Communication with our customers is one of our priorities here at the Custom-Writing.org project. Only when all of the parties engaged in our interactions reach mutual understanding can our project function as it should. When it does, we help thousands of customers to get the results that they pay for.
We also place a great deal of stress on the additional resources that our customers can access without even turning to our services. One of our initial goals was to deliver the best in knowledge to students around the world. That's why we offer thousands of articles on our blog, covering the widest possible range of topics.
Our blog at the Custom-Writing.org project aims to function as a communication tool as well as an outstanding source of academic information, addressing all sorts of issues. That's why we have recently implemented significant improvements to its design. We have also increased the ways this resource can be useful socially and professionally.
Now you can reach us via the most significant social networks, and we hope that this update will be useful. Many companies tend to enter the world of social media merely because it is the current thing to do – following the herd of other companies and competitors. Such an approach causes a number of problems: there can be an absence of vision regarding the direction the company is taking in this new, sometimes hostile, social media environment. These companies suffer negative consequences by not being able to respond adequately to clients.
Continue reading…
Comment
Posted by Julia R. to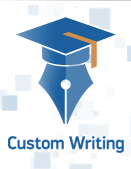 Dear Customers,
We are happy that the spring has finally arrived, at least chronologically.
But we hope that the weather will catch up soon!
We wanted to brighten things up a little bit, that's why we've introduced a new seasonal discount!
With this new discount your order payments will be as light as the spring air.
The discount code is simple: SPRING11 – if you already possess a lifetime discount it will be combined with the seasonal discount, so you can save even more
We wish you a great day!
And good luck with your education
Comment
Posted by Julia R. to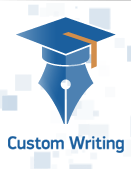 Numerous custom essay writing companies are promoting their services on the Internet as the best ones available. Customers fall for this pitch, and eventually receive a product that doesn't' live up to any reasonable standards.
Apart from that, a lot of customers may misuse the product, and find themselves in serious trouble: being accused of plagiarism or other forms of academic misconduct. All because those shady companies weren't professionally courteous enough to explain their customers the real nature of their services.
The Custom-Writing.org project wants to install a sense of responsibility in our customers. We want to make sure that our customers benefit from our works as much as possible and feel safe about it. This blog post is part of that – explaining our customers their rights and responsibilities.
We want your purchase from us to include appropriate use, just as, for example, when you purchase a car. As an automobile buyer, you have the obligation to drive safely. Similarly, when you buy a paper from the Custom-Writing.org project, you acquire a set of your own associated responsibilities.
First, our Terms and Conditions explicitly state that our customers may use all materials provided by our service for educational purposes only. Appropriate uses are either as a source for a future project, or as a guideline/template in creating your own academic masterpiece.
It's the responsibility of the customer to ensure that the paper is not used improperly. The customer is responsible for making sure that no use of the paper breaches the educational code of conduct of the educational institution in which our hypothetical customer is enrolled.
Continue reading…
Comment
Posted by Julia R. to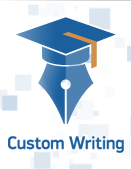 Many companies on the web proudly and loudly claim to provide more bang for the customer's buck. The sad truth, however, is that most of their statements simply don't stand up to inspection. As it turns out, when something in advertised as "free of charge", "extra", or "bonus", it's actually included in the final price. In this way, businesses create the impression of added value.
However, what we, at Custom-Writing.org, offer our customers is very different. We put effort into understanding our customers, and analyzing their needs. We can see that the prices our competition offers to our clients are very high. Our customers deserve to receive the all service that they have paid for, with commensurate high quality.
How does the Custom-Writing.org project make it possible? Why do our prices remain so affordable, while at the same time we continue to provide a consistent high level of quality in our final products?
First, our business management, logistics, and other strategies kick in as part of our strategy to keep operational costs low. Many technologies used by our company are sustainable and renewable, such as our new solar panels. Of course, that recent capital installation was costly, but it will eventually save money for the whole firm.
We also have strict policies to facilitate cutting other operational costs, such as conserving copy paper. Our employees understand the importance of such vigilance over small wastage. After all, their salaries don't suffer from adopting these frugal habits. The limit of their investment of effort is turning off their computers and lights when not in use, and being careful about office supplies. These modest behavioral changes result in surprisingly large savings, however. These savings, in turn, allow us to keep our prices low.
Comment