Posted by Jack Milgram to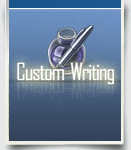 We want to wish you all the best during this joyous holiday season. We hope that you are able to spend it in a meaningful way; with the circle of family and friends that you cherish, and who are always there for you.

We are thankful for all of you, as well, and we will always be there for you, too. We appreciate your continued confidence in us, and are grateful for your feedback. Because you take the time to share your thoughts with us, we can see that our services are making a big difference for many of you. That is the best gift we could ask for this holiday season. It makes the hard work we put into helping you all worthwhile.
Continue reading…
Comment
Posted by Jack Milgram to


This next resource will be particularly useful for high school students who are preparing for exams, especially for the SAT and GMAT.

However, the service also includes preparation programs for university level tests, such as the GRE.
Continue reading…
Comment
Posted by Jack Milgram to
If you've recently graduated from high school and are looking forward to traveling somewhere abroad, then the next resource should be of great help for you. Moreover, this is especially true if you are on a tight budget.
Continue reading…
Comment
Posted by Jack Milgram to

This next service could be a great solution for students who don't perform well on tests.

Even very smart people can be sabotaged by nervous tension. Some folks fail such tests purely from the sweaty palm syndrome, or panic.
Continue reading…
Comments (8)
Posted by Jack Milgram to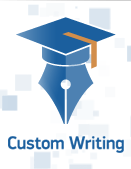 Dear Custom-Writing.org customers and site visitors, or anyone else who might stumble upon this article – we wish you a great summer, filled with the makings of great memories. We hope that your vacation goes as you planned. If this was not your last year of college, we hope that you return energized and well prepared for the next academic year.

We hope that your finals went well and that you are satisfied with your results and performance. On the other hand, if not everything met your expectations, then we hope and wish for you that your next year turns out much better. We, at the Custom-Writing.org project, will do everything possible to assist you to overcome any obstacles.
Continue reading…
Comment
Posted by Jack Milgram to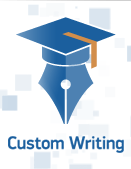 When the project just started, it was just a bunch of enthusiasts trying to assist students with their education. The site contained basic info about our services and articles, posted on our blog, which provide a valuable source of academic information for the website visitors.

Of course, with time, the team got bigger. However, for the past year or so we haven't made any significant changes in the scheme and/or the staff, although the number of new and returned customers has kept growing in a most gratifying fashion. The optimization of the working procedures, additional technical advancements, and other improvements made it possible for the existing team to keep up with the growing number of orders.
Continue reading…
Comment
Posted by Jack Milgram to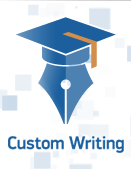 You may have noticed many recent positive changes to our site, for example, the new languages that we have added for the convenience of our international users to allow for better comprehension of our services and our mission. We've revamped our blog, adding a little social touch to it: links to our profiles in the major social networks, such as Facebook, Twitter and LinkedIn.com.

Of course, these changes add to the informational value of the site. They make it much easier for the customers to communicate with us and better decisions when placing an order with the Custom-Writing.org academic writing service.
Continue reading…
Comment
Posted by Jack Milgram to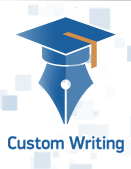 As you've probably noticed, on most websites you will see a sidebar displaying all the links to the social profiles of that particular site/resource/company. Guess what? We're not an exception.
One particular link, however, deserves your special attention – it leads to our Twitter profile, which, by the way, you simply must follow. Why? There is a mass of useful stuff on our profiles on the social network, but we pay special attention to our Twitter feed.

Facebook is a great place to share information, but it has one simple problem – we have way too much stuff to share with you. When we prepared materials for our profiles, we realized that we had more than we could put into one single feed, whether it's Facebook, Twitter, or any other sites.

This is why we've made a division between the material we post on Facebook, Twitter, and any other social outlets. Facebook, we are sure you will agree, is more of a personal experience. Since you can share a lot more on Facebook, we decided to designate that mainly for content drawn from our blog. We also include a limited number of other major resources that we think college students will find fun, interesting and, most importantly, educational.

Of course, there is still plenty of material to distribute from additional resources. The beauty of these materials is that they are highly specific, and largely focused on education. They address its practice, not merely theory, as for example, in offering tips for proper citation in accordance with the APA style format, or useful adjectival substitutes for commonly used words and phrases. You get dozens of these every day! We are actually fairly confident that if you follow and read two to three links per day from our Twitter account, chances are that in a year of such attention, you'll become a better student. You will soak up all of the academic goodies that we have to offer you.

Continue reading…
Comment
Posted by Jack Milgram to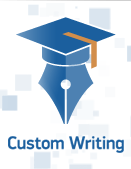 We're sure that many of you have waited for this moment – we've finally inaugurated the quiz on our Facebook page. With our fan base of over 5000, all over the world, we're sure that many of you will find it interesting and will share the excitement with your friends. We're looking forward to the buzz. The results will be revealing and fun for many of you folks


Creating this quiz for you has been a substantial project for us. We have aimed for it to be educational and simultaneously entertaining. We feel fairly confident we have managed that. The quiz offers you an opportunity to find out whether you are similar to one of five listed authors, famous for their literary masterpieces. These authors include contemporaries like Stephen King and J.K. Rowling, but we don't want to spoil things for you. Go ahead and take the quiz right now (as long as you are not under a deadline!


Be sure to share your results with your friends! They will find them amusing, and play the quiz too. Who knows, you may secretly share the same literary alter ego with some of your friends. It's a convenient entrée to conversation with someone you like, too


This quiz is part of our new social media campaign and is aimed at creating a closer bond with our customers, Facebook fans, and all the other people who find our services and/or academic tips helpful in pursuing their education. This is our primary goal: to make sure that you get the maximum benefit from our assistance, and fulfill your academic potential. We know that your education is the most vital period in your life. It can determine your future, your career, your income over your lifetime, and so many other aspects of your life.
Continue reading…
Comment
Posted by Jack Milgram to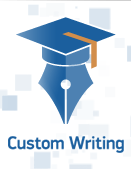 There have been a number of recent innovations here at the Custom-Writing.org project. Most of them were aimed at making your user experience more enjoyable and comfortable. We have added several additional languages to the site, making it possible for a huge chunk of our audience to understand exactly what services and assistance we offer.

We have also made changes that have increased our social media connection with our customers. For example, we began actively administering our Facebook page, and it promptly garnered 5000 fans in just a couple of months. Now we want to engage our audience more closely, ensure their comfort in our online community, and offering the possibility of them even earning some cash.

What, exactly, do we have in mind? Well, just a few weeks ago, in one of the blog posts I hinted that we were considering mounting several contests for our Facebook fans. Finally, we have moved from wishful thinking to active planning. We have a number of great ideas for our contests, and we actually have trouble picking which one should be first, because all are quite good. Might these contests give you a chance to feel what it is like to be working for a custom writing company? Might they test your knowledge in a particular subject area? Did we get you thinking? Good!

We want to reveal the full talent and potential of our community, and demonstrate how diverse and knowledgeable our fans are. A little fun at the same time would be nice too! These contests are part of our plan for engaging customers and getting our Custom-Writing.org community more active and bonded with us. All of our fans and followers will be welcome to participate. We plan to offer generous prizes for some of the contests, so it will definitely be worth your effort.
Continue reading…
Comment