Posted by Jack Milgram to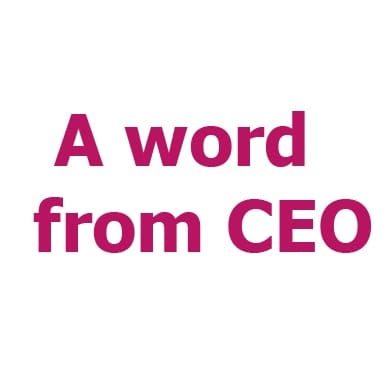 Hey, Hey, Hey or how my fav Joey would say "How you doin"?
New Year is almost here and it's time to sum up all of the great things that we had in 2012!
1. Doubled the number of our admired new customers comparing to last year
2. An awesome tools kit has been introduced (it is kind of awesome, actually)
3. Customer's satisfaction raised by 18% to 8,8 out of 10 (cheers!)
4. Bonus Points have been offered. Together with friends you can save more with every order placed (kind of collaborative but cool, make sure you try it).
5. 4 cutest babies have been welcomed (Ella, Noah, Eli and Lucas)! I personally find Eli the coolest one. He is adorable with his tiniest fingernails, and he likes to smile, and yeah, he is mine:)
Our New Year's resolution:
1) Make sure #3 reaches 10 out of 10 (when I said that, I'm pretty sure I've heard someone choking)
2) My personal resolution: 1. Learn how to drive a motorcycle. 2. Finally make the toughest choice on who is better: Ellen, Ferguson, Fallon, Kimmel or Alan Carr (yeah, "no pressure" on that).
So, our Custom-Writing Team wishes everyone to have a blessed and happy year of 2013! Keep in touch with the loved ones, enjoy the good food and listen only to good music! Rock it!
P.S. Thank you, people, who read my previous post, didn't have to dance (at least this time). However, tomorrow we're having a New Year party and I have a feeling that it's going to be L-E-G-E-N-D-A-R-Y.
Comment
Posted by Jack Milgram to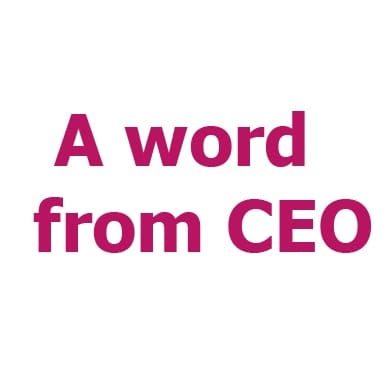 Hey everyone!
Glad to meet you! Not sure why I haven't done it before but just figured out that I should drop a message and say Thanks for trusting in us.
As I like to repeat during our Friday team meeting "We exist for our customers, not vice versa" (our IT engineers think I don't notice them mimicking me, soooo naïve).
So in this blog we are trying to post only helpful information for you to consider but what do you think? Are we moving in the right direction?
I was recently told that we have a customer who had placed her 99th order and all in 18 months. Unbelievable.
Had no other choice but to give her a call and present her 100th order for free. The lady (she actually allowed to tell her name), so, Amanda, is so sweet and nice I literally wanted to write the work myself!
Well, I'll be here for a while, so feel free to stop by!
P.S. I do hope at least 1 person will read my post, otherwise I owe to sing and dance to Soulja Boy (Crank That). For some reason it never gets old in our office. For the world's sake, please do not let me sing! Seriously. Just don't.
Jessica Kremer
CEO
Custom-Writing.org
Comments (4)
Posted by Jack Milgram to

Dear Friends!
Only 2 weeks you have a great chance to save up to 25% on your orders.
Become our friend on Facebook – like our page and receive the promo-code which should be inserted into the appropriate field of the order form and (!) will be added to your Lifetime Discount!
Hurry up to become able to see our funny and interesting posts and save your money!
Best wishes,
Marketing Department
Custom-Writing.org
Comments (2)
Posted by Jack Milgram to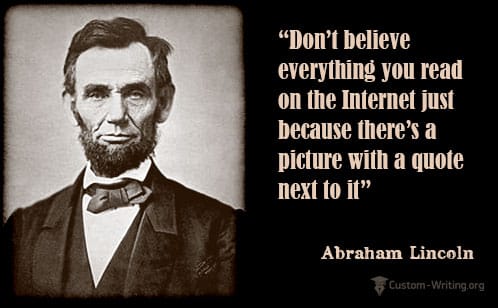 Dear Customers and Friends!
From today till Aug 31 receive as many dollars on your Balance Account as many "likes" you gather!!! Hurry up!
Share this picture from our Facebook Fan Page http://www.facebook.com/custom.writing.org
Gather "likes" (1 like=1 Point=1$)
Make sure that we can see the results on your page
First 5 people will receive as many Points as many "likes" you've managed to get.
Details here http://custom-writing.org/promotions
Good luck, mate!
Comment
Posted by Jack Milgram to
From now on, our valuable customers will be able to save even more with the help of a new system – Points. Besides the usual Lifetime Discount, you will also be able to earn Points, each worth 1 USD, and use them to pay for up to 50% of an order.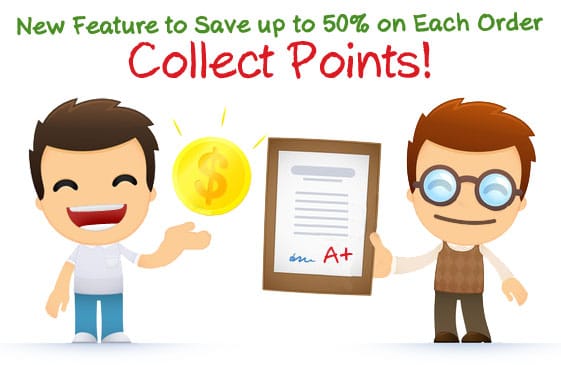 All you have to do to earn Points is to bring your Friend along. He/she will receive 5 Points and as soon as his/her first order is completed – you also receive your own 5 Points. And what is even more interesting is that you will continue to get 3 additional Points for every future order we complete for your Friend. That means that you will get for instance 35$ just for bringing along one single friend who places only 10 orders. Just imagine how much you can earn if you bring along several of your friends!
Continue reading…
Comment
Posted by Jack Milgram to
Dear Precious Customer!
We are very happy to serve your academic needs and appreciate your loyalty! That's why for the next couple of final school weeks* you have a chance to use an additional discount, which will add up to your Lifetime discount! The more you've ordered with us during our cooperation, the less you need to pay now: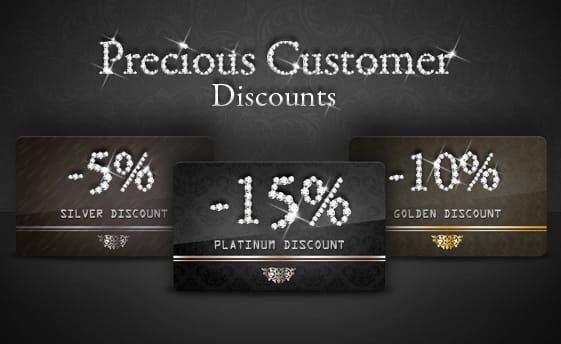 Silver Discount 5% – 1-25 pages completed since registration
Golden Discount 10% – 26-100 pages completed for you by us
Platinum Discount 15% – 101 pages and more, since we are very happy to be your partner for such a long time.
All you have to do is insert this code into the appropriate field in the order form and pay a lot less. You will find the code here http://custom-writing.org/promotions
Hurry Up! Limited Time Offer!
*The discount period is May 15th – 29th.
**The system will automatically add an appropriate discount (Silver, Golden or Platinum) quantity to your Lifetime discount.
Comment
Posted by Jack Milgram to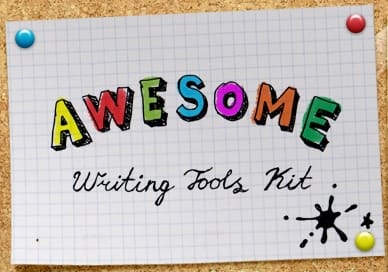 It's finally here! Our Awesome Writing Tools Kit! We're truly excited and proud to present you our unique set of online applications, designed specifically to help you with your education.
We've been working for quite a while on them and hope that you will find them to be extremely helpful.
And, of course, we didn't forget about the fun part – be sure to check out our "Compare to a Famous Writer" tool!
Continue reading…
Comment
Posted by Jack Milgram to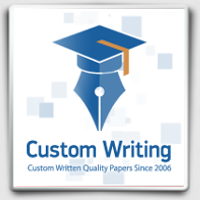 You've probably noticed that our website looks a bit different, but what exactly has changed?! First of all, check out our new logo — isn't it great? We totally think so too.

We spent a lot of time designing it and hope that you like it as much as we do.

We've also made some changes to the top menu, as the previous version looked quite, well, weird for a lot of people.

We got rid of the Flash animation, which we liked a lot, but let's face it — Flash animation is so 2009 (no offence, Adobe)

Continue reading…
Comment
Posted by Jack Milgram to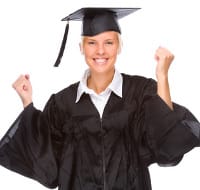 Traditionally, a question like, "What is marketing plan?" is asked by people who want to start their own business. This question is also of great interest to business students.

Overall, a marketing plan can be understood as the document which describes the company's products or services and explains the competitive position of this company. If you want to better understand this notion, you need to look at its major elements.
What Is Marketing Plan? Explaining Four Ps
Comment
Posted by Jack Milgram to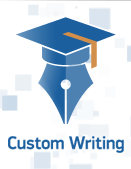 It has been a truly amazing year for our community! In this joyous holiday season, we want to wish you all the best for the next year!

Our wish is for you to reach new and higher educational milestones. Personal development is nearly impossible without a good education, so with every book you master, every class you complete, and every test or certification you pass, you become a more competent, confident person.

We want to wish you the strength to leap all of these hurdles with ease. We hope you remember that if you need any educational advice, or suggestions for managing the day-to-day challenges of college life, we are there with insightful blog posts!
Continue reading…
Comment